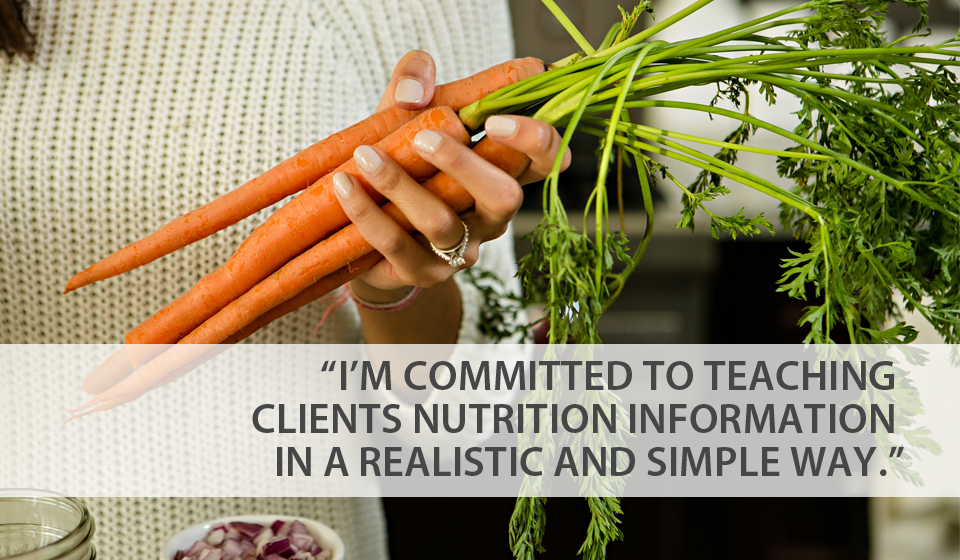 I offer Nutrition Counseling in a variety of topics including (but not limited to):
Mindful Eating
Cholesterol Lowering
High Blood Pressure
Diabetes
Prenatal/Post-Partum Nutrition
Family feeding/Picky eating
Celiac Disease
Grocery Store Tour
Pantry Makeover
Culinary Nutrition (hands on cooking)
Introducing solids to baby, Baby Led Weaning style
What you can expect:
A comprehensive nutrition and health interview
Analysis of your current food intake
Collaborative goal setting and action plan designed to meet your nutritional needs
1 or 2 week Menu development with a complete grocery list (additional fee)
One to one counselling

Counselling sessions are billed at an hourly rate. A 60 minute session is $125.00. Follow up appointments are also typically 60 minutes in length however we can adapt a follow up plan that fits your needs and budget. For more information regarding prices, contact me.
Many extended health-care providers cover dietitian consultations, so check your plan. We offer direct billing to most providers including: Green Shield Canada, Manitoba Bluecross, Sirius, Chambers of Commerce and Great West Life.
Appointments take place in our office spaces at Family Care Medical (191 Marion Street) or Charleswood Medical Clinic (3360 Roblin Blvd). We are also happy meet you virtually through e-consults and sometimes, even come to your home.